Our Leadership



Chang Han
Owner/Co-Director



Chang has coached our top 18s team for the last two seasons. Prior to that, Chang coached our 14 Orange team and in previous years he has been the Head Coach for the 15 Orange, 16 Orange, and 17 Orange teams.

Chang is currently the head coach at Agnes Irwin High School. He served as the head coach at Perkiomen Valley High School before moving to Agnes Irwin.

You can reach Chang directly at:

chang@synergyvolleyball.com
(610) 316-3235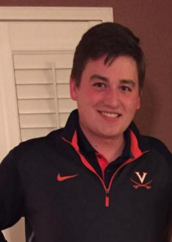 Chris Birch
Co-Director

Chris Birch joined Synergy in 2016. Chris also serves as an assistant coach for Great Lakes Lightning, a professional men's team. He also works as a consultant for Data Project USA, a worldwide leader in volleyball statistics.

Prior to joining Synergy, Chris served as the Director of Volleyball Operations at the University of Virginia from 2012-2016. While at UVA, Chris was in charge of scouting opponents, breaking down game film, coordinating team travel, implementing a yearly marketing plan and directing summer camps. UVA was ranked 172nd in the nation when Chris arrived but finished the 2015 season ranked 59th, narrowly missing a birth into the NCAA tournament.

Chris was the owner/director of X-Factor Volleyball Club in Reading, PA from 2010-2012. The club saw growth each season and continues to operate today. Chris was also the assistant varsity coach and head JV coach at Exeter Township High School during this time, playing a key role in the early development of the team that advanced to the PIAA Class AAA State Semifinals in 2014.

Chris has also spent some time with USA Volleyball as a technical coordinator. He worked with the Men's National Team in 2008 and 2009 For the Pan American Cup. The team won the Gold Medal both years. He was on staff with the Boys' Youth National Team that finished 10th in the 2009 FIVB World Championships.

From 2006-2010, Chris served as a student assistant coach with the Penn State men's volleyball team. The team made the NCAA Final Four each year during that time, including winning the 2008 National Championship and finishing as the 2010 National Runner-Up.

Chris attended Exeter Township High School in Reading, PA where he was a setter. He was a member of the team that advanced to the PIAA State Semifinals in 2003. He played club volleyball for Red Rose, one of the premier clubs in the state at the time.

You can reach Chris directly at:

chris@synergyvolleyball.com
(434) 282-3754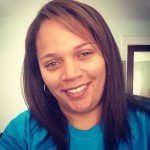 Kendall Turk
Club Administrator

Kendall serves as club administrator while also coaching at Synergy. Last season, she coached the 16 Hydrogen team. Kendall also serves as the head coach at Saucon Valley High School. Kendall started her coaching career as an assistant coach for Synergy Lehigh Valley 14 Navy. After coming on board with Synergy she decided that she wanted to learn more and have more responsibility so Kendall became the head coach position for the 16 travel team in 2014- 2015 season.

Kendall's volleyball career started when she was 11 years old in 2000 when she joined Tenacity VBC as a Middle blocker and Outside Hitter. After Tenacity, Kendall went looking for other clubs and found herself playing two different club teams in the Lehigh Valley over a 7-year span. As Kendall has gotten older she has continued to play competitive volleyball as a Setter and outside hitter for the last 8 years in adult leagues. Kendall's passion and love for the sport that she has played over the last 16+ years of her life has brought her great joy. Kendall is very excited to be able to teach what she has learned over the years to all the girls she coaches.

You can reach Kendall directly at:

Kendall@synergyvolleyball.com
(610) 704-8103


Cassie Kleespies
Facility Manager

Cassie Kleespies brings a wealth of volleyball experience to Synergy. Cassie played Division I volleyball at The University of Toledo from 2008-2011. As an outside and rightside hitter, she earned MAC Player of the Week honors and finished at the top of the conference in hitting percentage her junior and senior years.

While attending Toledo, Cassie also coached at Whitmer High School and Anthony Wayne High School. She also coached club teams during that time.

Cassie graduated from Avon Grove High School in 2008. While there, she was a four-year varsity starter. She played middle, outside and rightside and was a six rotation player for all four years. She received All-District and All-State honors during her time at Avon Grove. Cassie led Avon Grove to their first appearance in the PIAA State Championships where they advanced to the quarterfinals. While at Avon Grove, Cassie set school records for kills, aces and digs.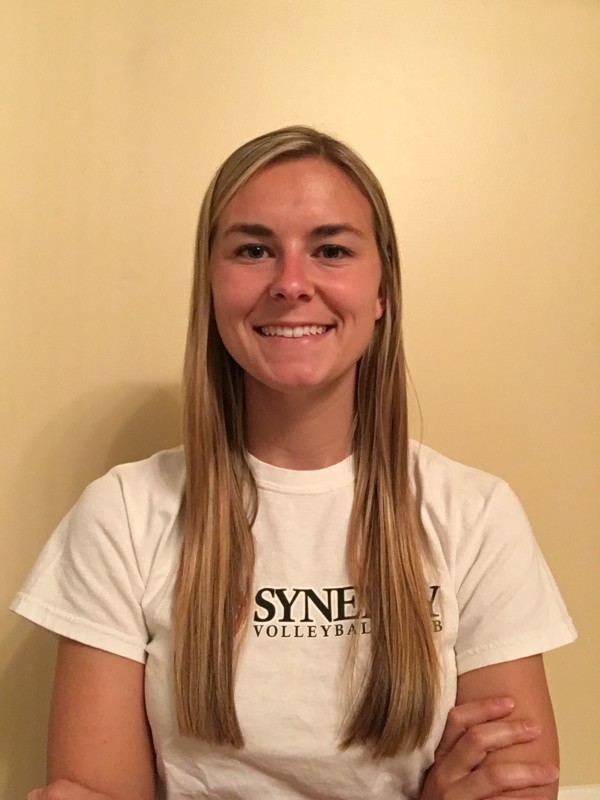 Lexi Kegerise
Community Outreach Coordinator



Lexi Kegerise has been coaching with Synergy since 2013. She spent the two previous years with other clubs in the area, Club Integrity and Freedom Volleyball Club. Lexi has experience coaching teams from 13s-17s

Lexi spent four years as a starting outside hitter at West Chester University earning four all-PSAC conference honors. She ranks within the Golden Rams top 8 for career kills. Lexi graduated from West Chester with a degree in Finance and has since earned a Master's Degree in Financial Services from Boston University.

In 2005, Lexi worked with the athletic director to get a volleyball program started at Perkiomen Valley High School. In four years on the varsity roster, Lexi played outside hitter and setter and received numerous conference awards. She holds the school's kill record.

Lexi enjoys spending time volunteering and encourages all young athletes to develop a passion for helping others. Lexi has held a volunteer coaching position at St. Eleanor CYO in Collegeville, PA for the past two seasons. In addition, she has coaching in clinics over the years for Saints Peter and Paul Parish in West Chester, PA and Pottstown Community Youth Volleyball in Pottstown, PA. Outside of volleyball Lexi spent two years volunteering with include Starlight Foundation Mid Atlantic, and currently spends time volunteering with the United Way and Philabundance.

You can reach Lexi directly at:

alkegerise@gmail.com